Big Apple Bagels - Avon Coupons
Welcome to Big Apple Bagels® in Avon, IN.

Stop in & enjoy out Gourmet & Specialty Sandwiches, Triple Deckers, Pizzaah, Signature Salads, Toasted Sandwiches, Breakfast Sandwiches, Bagels & Cheese, Gourmet Muffins, Beverages of your Choice & Catering is available.

Also, bring in your PinPoint PERKS Coupon & save.

Big Apple Bagels is located at 8115 E. US Hwy 36 at the corner of Dan Jones Road in Avon, IN.
More PERKS from Big Apple Bagels - Avon
Another great PERK from
PinPoint PERKS
FREE
Muffin Buy 2 Muffins
Get One FREE

(of equal or lesser value)

Valid with coupon only.

Not valid with any other discount or offer.
Offer good at the Avon, IN location only.

Expires: 06/23/2018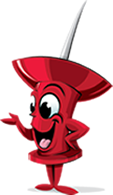 Another great PERK from
PinPoint PERKS
1/2 OFF
Deli Sandwich Buy 1 Deli Sandwich & Get
1/2 OFF the second deli sandwich.

(equal or lesser value)

Valid with coupon only.

Not valid with any other discount or offer.
Offer good at the Avon, IN location only

Expires: 06/23/2018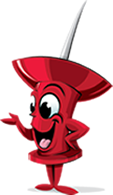 Another great PERK from
PinPoint PERKS
FREE Bagel & Cream Cheese

Buy 1 Bagel & Cream Cheese &
Get 1 FREE.

(equal or lesser value)

Not valid with any other discount or offer.

One coupon per person. Offer good at the Avon, IN location only.

Expires: 06/23/2018