Car-X Tire & Auto Coupons
Car-X Auto Service was founded in 1971 by a group of enterprising and experienced muffler shop owners. During the early years, Car-X was primarily an exhaust specialist.

But today, due to our 24/7 non-stop, fast paced world, we've adapted to providing just about any automotive repair you can imagine.

Our family owned and locally operated stores provide services from alignments to engine repairs to tires…..and everything in between.

We have 13 Neighborhood locations in the Indianapolis area….all operated by your neighbors. Our Number 1 Goal is Satisfying Our Customers which we have been doing for over 40 years!
More PERKS from Car-X Tire & Auto
Another great PERK from
PinPoint PERKS
OIL CHANGE
$24.99
Synthetic Blend

Up to 5 quarts of Oil & Filter. Price does not include $2.99 oil disposal fee & taxes.

Valid with coupon only.

Not valid with any other offer.
Valid at all central Indiana area locations only.
Coupon code: OSB21

Expires: 11/02/2023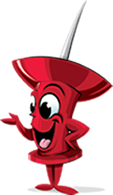 Another great PERK from
PinPoint PERKS
Oil Change
$44.99
Full Synthetic

Up to 5 quarts of full synthetic oil & filter.

Price does not include $2.99 Oil Disposal fee or taxes.

Valid with coupon only. OFS41

Not valid with any other offer.
Valid at participating Gorrepati/Central Indiana area Dealers only.

Expires: 11/02/2023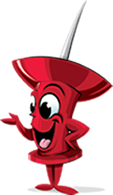 Another great PERK from
PinPoint PERKS
$15 OFF
Flush/Fluid Exhange Coolant Exchange
Transmission Flush
Power Steering Flush
Fuel Injection Cleaning

40 plus years-BBB A+ Rating

Not valid with any other offer. CODE: PF15L
Valid at all central Indiana area locations only.

Expires: 11/02/2023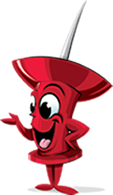 Another great PERK from
PinPoint PERKS
AC Inspection $19.99

Test Refrigerant Levels-Check Condenser, Belts & Hoses

Refrigerant & Dye Test extra if needed, See manager for details.

Valid with coupon only.

C. Not valid with any other offer.
Valid at all central Indiana area locations only.
Coupon code SAC19.

Expires: 11/02/2023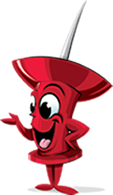 Another great PERK from
PinPoint PERKS
Lifetime Brake Special
$109.99 Per Axle Brake Pads Installed/Ceramic or Metallic
Most Vehicles
See manager for details.


Not valid with any other offer.
Code:BLT19

Valid at all central Indiana area locations only.

Expires: 11/02/2023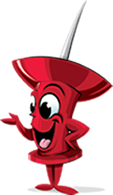 Another great PERK from
PinPoint PERKS
Road Ready Package
Only $109.99 Includes: oil change, radiator drain/fill, tire rotation, brake inspection, battery system check, 2 standard wiper blades, safety inspection.


Valid with coupon only.

Not valid with any other offer.
CODE PRR109
Valid at all central Indiana area locations only.

Expires: 11/02/2023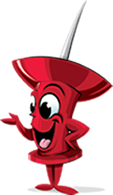 Another great PERK from
PinPoint PERKS
Wheel Alignment $89.99

Align all four tires & steering wheel to manufacturer's specifications.

Some caster, camber and toe adjustments may be extra,

Valid with coupon only.

Not valid with any other offer.See manager for details. Code:A89

Expires: 11/02/2023