Captain D's Seafood Kitchen Coupons
Welcome to Captain D's Seafood Restaurant in Greenwood, IN.

At Captain D's our menu starts with affordable Fish, Seafood, Grill, Family Meals, Kid's Meals, Sides, Desserts and ends with a great selection of beverages.

Please print out your PinPoint PERKS coupon and save on your visit to Captain D's.

Captain D's is located at 718 U.S.31 North just south of the Greenwood Park Mall in Greenwood, IN.
More PERKS from Captain D's Seafood Kitchen
Another great PERK from
PinPoint PERKS
Fish & Fries
Only $3.99 Valid with PRINTED coupon only.

2 Pieces of batter dipped fish, french fries and hushpuppies.

*Coupon must be printed & presented to the cashier when ordering to receive your discount.

Valid with coupon only.

Valid at the Greenwood & Columbus, IN locations only.
Not valid with any other offer, discount or special

Expires: 04/06/2021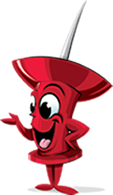 Another great PERK from
PinPoint PERKS
Giant Fish Sandwich
Only $3.49 Valid with PRINTED coupon only.

2 Pieces of batter dipped fish on a 5" bun with lettuce and tartar sauce.

*Coupon must be printed & presented to the cashier when ordering to receive your discount.

Valid with PRINTED coupon only.

Valid at the Greenwood & Columbus, IN locations only.
Not valid with any other offer, discount or special.

Expires: 04/06/2021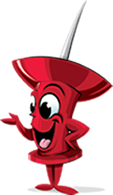 Another great PERK from
PinPoint PERKS
Two 3-Piece
Fish Dinners
Only $10.99 Valid with PRINTED coupon only.

Each dinner includes 3 pieces of batter dipped fish, fries, cole slaw and hushpuppies

*Coupon must be printed & presented to the cashier when ordering to receive your discount.

Valid with coupon only.

Valid at the Greenwood & Columbus, IN locations only.
Not valid with any other offer.

Expires: 04/06/2021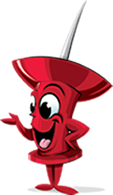 Another great PERK from
PinPoint PERKS
10-Piece Fish Value Pack
Only $17.99 Valid with PRINTED coupon only.

10 pieces of batter dipped fish, fries, cole slaw and 8 hushpuppies

*Coupon must be printed & presented to the cashier when ordering to receive your discount.

Valid with coupon only.

Valid at the Greenwood & Columbus, IN locations only.
Not valid with any other offer, discount or special.

Expires: 04/06/2021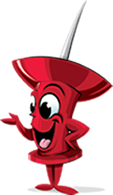 Another great PERK from
PinPoint PERKS
Grilled Fish Dinner
Only $6.99 Valid with PRINTED coupon only.

Served on a bed of rice with green beans, cole slaw and a bread stick.

*Coupon must be printed & presented to the cashier when ordering to receive your discount.

Valid with coupon only.

Valid at the Greenwood & Columbus, IN locations only.
Not valid with any other offer, discount or special.

Expires: 04/06/2021