Mega Caverns Coupons
Welcome to Mega Caverns in Louisville, KY.

At Mega Caverns we provide several different adventures for all ages: Mega Zips, Mega Quest, Mega Tram, Mega Events & Mega Cavern (Lights under Louisville).

Before your visit, don't forget to print off your PinPoint PERKS coupon to save even more.

Mega Caverns is located a 1/2 mile from Wendy's Restaurant at Poplar Level Road & Taylor Avenue at 1841 Taylor Avenue in Louisville.
More PERKS from Mega Caverns
Another great PERK from
PinPoint PERKS
50% OFF
Mega Tram Ticket Present this coupon to receive
50% OFF Mega Tram ticket with the
purchase of a full priced Mega Tram ticket.

Valid with coupon only.

Please present coupon at counter for your discounted tram ride or if you book on-line use Promo Code: PPPT Cash will not be given back after you have already reserved and paid for your ticket.

Expires: 07/10/2023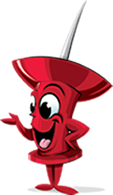 Another great PERK from
PinPoint PERKS
$5 OFF
Mega Quest Present this coupon to receive
$5 OFF Mega Quest admission.

Valid with coupon only.

Promo Code: PPPQ Not Valid with any other discount. Coupon must be present at the time of the ticket purchase. Not valid for cash back at anytime.

Expires: 07/10/2023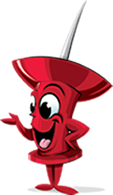 Another great PERK from
PinPoint PERKS
$10 OFF
Mega Zips Present this coupon to receive
$10 OFF Mega Zips admission.

Valid with coupon only.

Promo Code: PPPZ Not Valid with any other discount. Coupon must be present at the time of the ticket purchase. Not valid for cash back at anytime. NOT VALID ON EARLY BIRD SPECIAL

Expires: 07/10/2023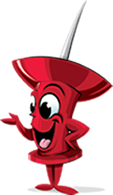 Another great PERK from
PinPoint PERKS
$5 OFF
Mega Underground
Bike Park Present this coupon to receive
$5 OFF Admission Mega Underground Bike Park.

Valid with coupon only.

Promo Code: PPPB Not Valid with any other discount. Coupon must be present at the time of the ticket purchase. Not valid for cash back at anytime.

Expires: 07/10/2023