Ching Garden Coupons
Welcome to Ching Garden in Greenwood, IN.

We serve Lunch & Dinner with a great menu & our special Chinese dishes to dine-in or carry-out.

To save off your order, don't forget your PinPoint PERKS coupon.

Ching Garden is located at 2710 South State Road 135 the corner of State Road 135 & Stones Crossing in Greenwood.
More PERKS from Ching Garden
Another great PERK from
PinPoint PERKS
FREE
with $25 Order Spend $25 & receive 1 of the following for FREE:
*2-Liter of Soda
*Quart of Hot & Sour or
Quart of Wonton or Egg Drop Soup

*$25 before tax.

Valid with coupon only.

Not valid with any other offer.

Expires: 10/18/2019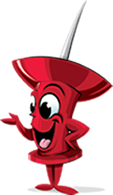 Another great PERK from
PinPoint PERKS
FREE
with $35 Order Spend $35 & receive 1 of the following for FREE:
*Quart of Roast Pork Fried Rice
*1 Pt. of Boneless Spare Ribs

*$35 before tax.

Valid with coupon only.

Not valid with any other offer.

Expires: 10/18/2019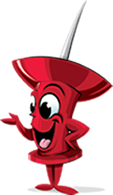 Another great PERK from
PinPoint PERKS
FREE
with $45 Order Spend $45 & receive 1 of the following for FREE:
*1 order of Sesame Chicken
*1 order of General Tso's Chicken

*$45 before tax.

Valid with coupon only.

Not valid with any other offer.

Expires: 10/18/2019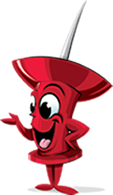 Another great PERK from
PinPoint PERKS
FREE Dish
with $55 Order Present this coupon to receive a
FREE Dish of your choice from our menu with any $55 order.

*$55 before tax.

Valid with coupon only.

Not valid with any other offer.

Expires: 10/18/2019