Griffith Cleaners Coupons
Welcome to Griffith Cleaners in Zionsville & Indianapolis.

At Griffith Cleaners we provide professional cleaning & alterations to take care of all your needs. A few of our services: alterations, drapery cleaning, storage, uniform cleaning & wedding dresses & so much more.

To save off your service, don't forget to bring in your PinPoint PERKS coupon.

Griffith Cleaners if located at 265 S. 1st Street & W. Hawthorne Street in Zionsville & 7170 Michigan Road & W. 71st Street in Indianapolis.
More PERKS from Griffith Cleaners
Another great PERK from
PinPoint PERKS
20% OFF
Dry Cleaning Present this coupon to receive
20% OFF any dry cleaning order.

Valid with coupon only.

Not valid with any other offer.

Expires: 07/10/2023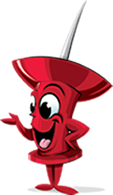 Another great PERK from
PinPoint PERKS
25% OFF
Household Items Present this coupon to receive
25% OFF any household item.

Valid with coupon only.

Not valid with any other offer.

Expires: 07/10/2023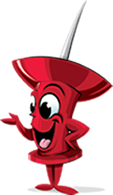 Another great PERK from
PinPoint PERKS
Men's Shirts Laundered
Only $2.60 Present this coupon to receive
Men's Laundered Shirts for only $2.60 each.
*3 shirt minimum.

*Reg price $2.90

Valid with coupon only.

Not valid with any other offer.
3 Shirt Minimum.

Expires: 07/10/2023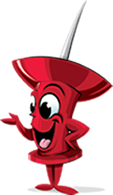 Another great PERK from
PinPoint PERKS
10% OFF
Alterations Present this coupon to receive
10% OFF all quality alterations.

Valid with coupon only.

Not valid with any other offer.

Expires: 07/10/2023