India Garden Coupons
Welcome to India Garden in Indianapolis, IN.

At India Garden we offer Appetizers, Soups, Condiments, Breads, Tandoori Specialties, Seafood Delicacies, Chicken Selections, Lamb Delights, Rice Specialties, Vegetarian Specials, Garden Choice, Desserts & Beverages.

If you want to save on your favorite menu item, don't forget to print off your PinPoint PERKS coupon.

India Garden is located at 830 Broad Ripple Ave. near Rock Lobster in Broad Ripple & 207 N. Delaware Street near BARcelona Tapas in Downtown Indianapolis.
More PERKS from India Garden
Another great PERK from
PinPoint PERKS
$3.00 OFF
2 Entrees Present this coupon to receive
$3.00 OFF any 2 Entrees Purchased.

*DIne in only.

Valid with coupon only.

Not valid with any other offer.

Expires: 02/28/2023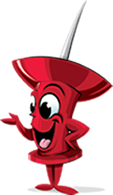 Another great PERK from
PinPoint PERKS
10% OFF
Carry-Out Order Present this coupon to receive
10% OFF Carry-Out Order.

*Excludes Lunch Buffet.

Valid with coupon only.

Not valid with any other offer.

Expires: 02/28/2023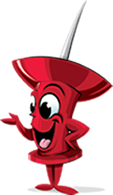 Another great PERK from
PinPoint PERKS
$1.00 OFF
Lunch Buffet Present this coupon to receive
$1.00 OFF All-You-Can-Eat Lunch
Buffet with Purchase of a Drink.

Valid with coupon only.

Not valid with any other offer.

Expires: 02/28/2023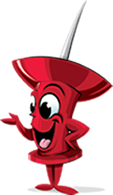 Another great PERK from
PinPoint PERKS
$5 OFF
$30 Purchase Present this coupon to receive
$5 OFF any purchase over $30.

*Dine in only, Excludes Lunch Buffet.

Valid with coupon only.

Not valid with any other offer.

Expires: 02/28/2023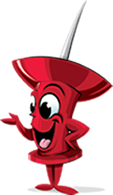 Another great PERK from
PinPoint PERKS
$10 OFF
$45 Purchase Present this coupon to receive
$10 OFF any purchase over $45. *Dine in only, Excludes Lunch Buffet.
*Valid Monday -Thursday only.

Valid with coupon only.

Not valid with any other offer.

Expires: 02/28/2023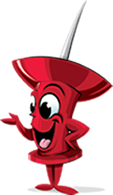 Another great PERK from
PinPoint PERKS
$5 OFF
3 Entrees Present this coupon to receive
$5 OFF Purchase of any 3 Entrees.

*Dine in only.

Valid with coupon only.

Not valid with any other offer.

Expires: 02/28/2023