China Buffet - Thompson Road Coupons
In Indy, find the best Chinese buffet style food at China Buffet at Thompson Road.

You can enjoy selections from our menu or our all-you-can-eat buffet. If you are in the mood for sushi, enjoy our superb specialities with freshly prepared spicy mayonnaise, wasabi, or pickled ginger.

Get all-you-can-eat crab legs, salmon, shrimp, crayfish, mussels or calamari. No Chinese Restaurant would be complete without classic dishes such as fried rice, lo mein, general tso's chicken, beef and broccoli, pepper steak, and more!

Don't forget to bring in your PinPoint PERKS Coupon & save.

Located at 5202 E. Thompson Rd., Suite 110, Indianapolis, IN 46237.
More PERKS from China Buffet - Thompson Road
Another great PERK from
PinPoint PERKS
Lunch Buffet
Only $10.65 Present this coupon to receive
Lunch Buffet with Drink for only $10.65.

Valid with coupon only.

Not valid with any other offer.

Expires: 07/10/2023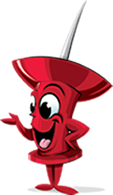 Another great PERK from
PinPoint PERKS
$2.00 OFF
Carry-Out Present this coupon to receive
$2.00 OFF Carry-Out Order over $25.

Valid with coupon only.

Not valid with any other offer.

Expires: 07/10/2023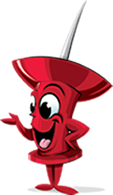 Another great PERK from
PinPoint PERKS
Dinner Buffet
Only $12.55 Present this coupon to receive
Dinner Buffet with Drink for only $12.55.

Valid with coupon only.

Not valid with any other offer.

Expires: 07/10/2023