Hakky Shoe Repair Coupons
Hakky Instant Shoe Repair Indianapolis & Greenwood of Indiana. Hakky have been providing shoe repair services for over 20 years. With great & long time experience, service is fast with quality shoe repair for a great price.

After working in the Indianapolis area for nearly 10 years, finally purchased the Greenwood franchise. Soon after in 1995, the 2nd location in Castleton was added and built their business to most successful shoe repair around Indiana.
More PERKS from Hakky Shoe Repair
Another great PERK from
PinPoint PERKS
$6 OFF
Men's Sole & Heel Combo Present this coupon to receive
$6 OFF a men's Sole & Heel Combo repair.

Valid with coupon only.

Not valid with any other offer.

Expires: 01/03/2024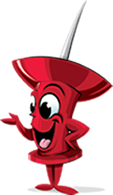 Another great PERK from
PinPoint PERKS
$3.00 OFF
Repair or Retail Present this coupon to receive
$3.00 OFF any Repair or Retail sale of $20 or more.

Valid with coupon only.

Not valid with any other offer.

Expires: 01/03/2024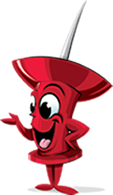 Another great PERK from
PinPoint PERKS
$2.00 OFF
Women's Heels Present this coupon to receive
$2.00 OFF any Women's Heel Repair.

Valid with coupon only.

Not valid with any other offer.

Expires: 01/03/2024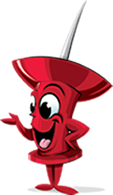 Another great PERK from
PinPoint PERKS
$3.50 OFF
Women's Sole & Heel Combo Present this coupon to receive
$3.50 OFF a Women's Sole & Heel Combo.

Valid with coupon only.

Not valid with any other offer.

Expires: 01/03/2024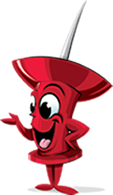 Another great PERK from
PinPoint PERKS
$5 OFF
Custom Orthodics Present this coupon to receive
$5 OFF your next pair of Custom Orthodics.

Valid with coupon only.

Not valid with any other offer.

Expires: 01/03/2024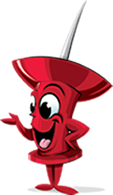 Another great PERK from
PinPoint PERKS
$10 OFF
Aetrex Comfort Shoes Present this coupon to receive
$10 OFF any pair of Aetrex Comfort Shoes at regular price.

*Greenwood Mall location only.

Valid with coupon only.

Not valid with any other offer.

Expires: 01/03/2024