Gymnaworld Coupons
Welcome to Gymnaworld in Noblesville, IN – A whole new world of gymnastics instruction. We pride ourselves in state-of-the-art instruction utilizing teaching methods compiled from around the world.

Our mission is to teach children to participate, work hard, pursue excellence and become what they can in and outside of the world of gymnastics.

Hard work and perseverance leads toward achievement. Achievement results in a positive self-esteem. Why gymnastics? Whether children compete in gymnastics or not, they will compete at some point in life. Gymnastics is an inherently fun activity and a fun sport!

We are looking to see you, please stop by Gymnaworld at 1716 E. Pleasant St., Noblesville, IN 46060.
More PERKS from Gymnaworld
Another great PERK from
PinPoint PERKS
$10 OFF
Birthday Party Present this coupon to receive
$10 OFF Gymnastics Birthday Party

Valid with coupon only.

Not valid with any other offer.

Expires: 10/29/2020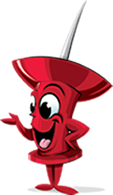 Another great PERK from
PinPoint PERKS
$1.00 OFF
Open Gym Present this coupon to receive
$1.00 OFF Open Gym.

Valid with coupon only.

Not valid with any other offer.

Expires: 10/29/2020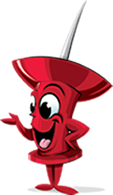 Another great PERK from
PinPoint PERKS
$10 OFF
8 Week Session Present this coupon to receive
$10 OFF your first 8 Week Session of Classes

(New Students Only)

Valid with coupon only.

Not valid with any other offer.

Expires: 10/29/2020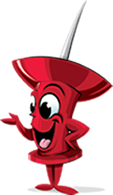 Another great PERK from
PinPoint PERKS
$15 OFF
1st Month of Ninjazone Classes Present this coupon to receive
$15 OFF your first month of Ninjazone classes.

Valid with coupon only.

Not valid with any other offer. Only one coupon per student. This is a one time only offer per student.

Expires: 10/29/2020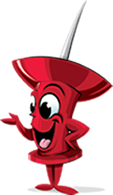 Another great PERK from
PinPoint PERKS
FREE Team Assessment

Present this coupon to receive one
FREE Team assessment.

Want to join one of Gymnaworld's award winning competitive teams? Come in now for your free assessment.

Valid with or without coupon

Expires: 10/29/2020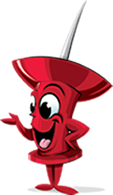 Another great PERK from
PinPoint PERKS
$15 OFF
1st Month of Aerial Art Skills & Lyra Classes Present this coupon to receive
$15 OFF your 1st Month of Aerial Art Skills & Lyra Classes.

Valid with coupon only.

Not valid with any other offer.

Expires: 10/29/2020