Once Upon a Child - Indy West Coupons
Are your kids' closets and dresser drawers bursting at the seams with clothes, toys and stuff they've outgrown? Looking to stretch your budget a bit further?

Once Upon A Child stores buy and sell gently used children's clothing, toys, baby furniture, equipment and more!

Our customers shop the same stores you do, so they know what great kids stuff is. In order for us to offer great product at value prices, all the items we buy and sell must meet current safety standards and be in step with current styles.

Every day Once Upon A Child pays on the spot for an amazing array of gently used name-brand items for kids!
More PERKS from Once Upon a Child - Indy West
Another great PERK from
PinPoint PERKS
40% OFF
1 Apparel Item* Present this coupon to save
40% OFF 1 apparel item

*Valid at the Indy West, IN location only.

Valid with coupon only.

*Does not include coats, formal wear. Not valid with any other offer.

Expires: 11/02/2023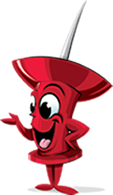 Another great PERK from
PinPoint PERKS
15 for $10
Bodysuits

Present this coupon to receive our Bodysuits for 15 for $10, no matter how many you purchase

*Valid at the Indy West, IN location only.

Valid with coupon only.

Not valid with any other offer.

Expires: 11/02/2023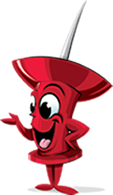 Another great PERK from
PinPoint PERKS
Double
Points

Use this coupon to recieve DOUBLE POINTS on your FiveStars Reward Program when you buy from or sell to us at Indy West

*Valid at the Indy West, IN location only.

Valid with coupon only.

Expires: 11/02/2023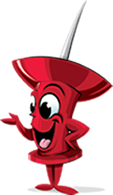 Another great PERK from
PinPoint PERKS
Get 5 FREE Bodysuits
0-3 month

When you sign up for our New Baby Club on our FiveStar Reward Program.

*Valid at the Indy West, IN location only.

Valid with coupon only.

Not valid with any other offer.

Expires: 11/02/2023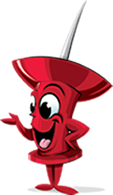 Another great PERK from
PinPoint PERKS
$5 OFF
$30 Purchase

Present this coupon to save $5 on your purchase of $30 or more.

*Valid at the Indy West, IN location only.

Valid with coupon only.

Not valid with any other offer.

Expires: 11/02/2023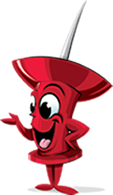 Another great PERK from
PinPoint PERKS
$10 OFF
$50 Purchase

Present this coupon to save $10 on your purchase of $50 or more.

*Valid at the Indy West, IN location only.

Valid with coupon only.

Not valid with any other offer.

Expires: 11/02/2023