The Mailing Station Coupons
The Mailing Station has been serving Indianapolis since 1984—providing a full menu of products and services for almost everything related to packing, shipping, mailing and business services. Just look at our directory in the left-hand box and you'll see what we mean.

Whether you need it there ASAP, or the most economical way possible, we can deliver!

But we don't just pack & ship! We do so much more—-and everything we do is with that same Superstar Care.
More PERKS from The Mailing Station
Another great PERK from
PinPoint PERKS
$5 OFF
Air Shipment Present this coupon to receive
$5 OFF UPS/Fed Ex Air Shipments.

Valid with coupon only.

Not valid with any other offer.

Expires: 07/10/2023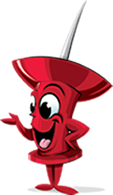 Another great PERK from
PinPoint PERKS
$3.00 OFF
Ground Shipment Present this coupon to receive
$3.00 OFF UPS/Fed Ex Ground Shipments.

Valid with coupon only.

Not valid with any other offer.

Expires: 07/10/2023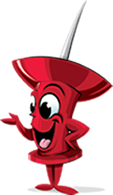 Another great PERK from
PinPoint PERKS
20% OFF
Professional Printing Present this coupon to receive
20% OFF Business Cards, Postcards,
Brochures, Flyers, Posters etc.

Valid with coupon only.

Not valid with any other offer.

Expires: 07/10/2023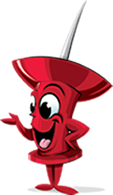 Another great PERK from
PinPoint PERKS
FREE
Mailbox Rental New clients may present this coupon to receive a
3 Month FREE Mailbox Rental. with 3 Mo. Paid Rental - New Customers Only.
(6 months total)

Valid with coupon only.

Not valid with any other offer.
*New clients only.

Expires: 07/10/2023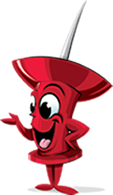 Another great PERK from
PinPoint PERKS
Only $9.95
Self Inking Stamp Present this coupon to receive
a Return Address Self Inking
Stamp for Only $9.95.

(Save $5.00)

Valid with coupon only.

Not valid with any other offer.

Expires: 07/10/2023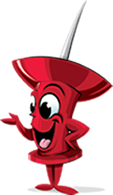 Another great PERK from
PinPoint PERKS
Only 29¢ Color
& 6¢ Black & White Copies Present this coupon to receive
Color Copies for 29¢ and
Black and White Copies for 6¢
(100 Minimum)

Valid with coupon only.

Not valid with any other offer.
(100 Minimum)

Expires: 07/10/2023