Indy Ink & Toner Coupons
Indy Ink and Toner is a locally owned company. We have been providing quality ink cartridges in Avon, ink cartridge refills and toner cartridge refills to individuals and businesses for the last 10 years.

In today's economy, businesses and consumers are always looking for ways to reduce expenses. Printing with OEM (Original Equipment Manufacturer) ink and toner cartridges is an expensive proposition. A lower cost per page alternative now exists. Using refilled or remanufactured ink and toner cartridges is not only reliable and more cost effective, it's the right thing to do for our environment. 40% to 70% savings over OEM pricing can be expected in a typical office.
More PERKS from Indy Ink & Toner
Another great PERK from
PinPoint PERKS
$1.00 OFF
Black Ink Cartridges Present this coupon to receive
$1.00 OFF Black Ink Cartridges.

Valid with coupon only.

Not valid with any other offer.

Expires: 10/17/2019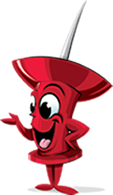 Another great PERK from
PinPoint PERKS
$5 OFF
Any Laser Toner Cartridge Present this coupon to receive
$5 OFF the purchase of any Laser Toner Cartridge.

Valid with coupon only.

Not valid with any other offer.

Expires: 10/17/2019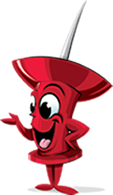 Another great PERK from
PinPoint PERKS
$1.00 OFF
Color Ink Cartridges Present this coupon to receive
$1.00 OFF Color Ink Cartridges

Valid with coupon only.

Not valid with any other offer.

Expires: 10/17/2019