Leonardo's Mexican Food Coupons
Leonardo's Mexican food is now open offering you a totally new option for your Mexican craving.

We are the only Mexican restaurant in Indianapolis, IN that offers dine-in, take-out and 24-hour drive thru service.

YES drive thru service 24 hours a day – 7 days a week.

We also serve the entire menu all day so if you are craving a breakfast burrito at 3:00 pm or a delicious lunch at 4:00 am swing by and we'll gladly serve you.

Don't forget to bring in your PinPoint PERKS Coupon & save.

Located at 8431 N. Michigan Road in Indianapolis near 86th Street & Michigan Road beside Car X in Indianapolis, IN.
More PERKS from Leonardo's Mexican Food
Another great PERK from
PinPoint PERKS
Up To $5 OFF
Breakfast, Lunch or Dinner $1.00 OFF any purchase over $5
$2.00 OFF any purchase over $10
$3.00 OFF any purchase over $15
$4.00 OFF any purchase over $20
$5.00 OFF any purchase over $25

Valid with coupon only.

Not valid with any other offer.

Expires: 11/02/2023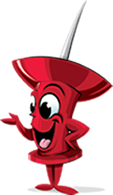 Another great PERK from
PinPoint PERKS
Buy One
2nd 50% OFF Buy One Combo, get a 2nd Combo for
50% OFF with the Purchase of Two Drinks.

Valid with coupon only.

Not valid with any other offer.

Expires: 11/02/2023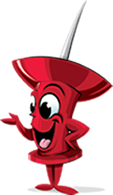 Another great PERK from
PinPoint PERKS
Buy One
Get One FREE

Buy any Burrito, get a 2nd Burrito (of equal or lesser value) for FREE with the Purchase of Two Drinks.

Valid with coupon only.

Not valid with any other offer.

Expires: 11/02/2023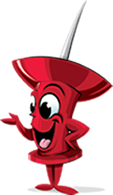 Another great PERK from
PinPoint PERKS
Buy One
2nd 50% OFF Buy one Breakfast Item at regular price, get a
2nd Breakfast Item (of equal or lesser value)
for 50% OFF.

Valid with coupon only.

Not valid with any other offer.

Expires: 11/02/2023