India Palace Restaurant Coupons
When we open the doors to the restaurant for lunch, dinner or catering, it's as if we're opening the doors to our own homes and inviting guests to enjoy extraordinary Indian food.

Our menu features the finest Northern Indian entrees and our specialty Tandoori (Clay Oven) dishes.

India Palace is elegant, relaxed, and affordable, inviting guests to enjoy the hospitality that reflects our Indian heritage. The training our staff receives enhances their desire to provide guests with a wonderful dining experience.

Don't forget your PinPoint PERKS Coupon & Save!

Conveniently located at 4213 Lafayette Road, just north of the Lafayette Square Mall.
More PERKS from India Palace Restaurant
Another great PERK from
PinPoint PERKS
$1.00 OFF
Lunch Buffet Present this coupon to receive
$1.00 OFF all you can eat daily lunch buffet.

Valid with coupon only.

Not valid with any other offer.

Expires: 01/02/2023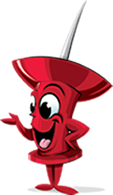 Another great PERK from
PinPoint PERKS
15% OFF
Menu Order Present this coupon to receive
15% OFF your carry-out or dine-in order
from the menu.

*Excludes buffet

Valid with coupon only.

Not valid with any other offer.

Expires: 01/02/2023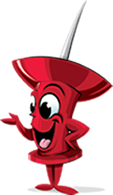 Another great PERK from
PinPoint PERKS
50% OFF
Entree Buy 1 Dinner Entree &
Get the 2nd 1/2 OFF

(Up to $10)

Valid with coupon only.

Not valid with any other offer.
Dine-in menu order only.

Expires: 01/02/2023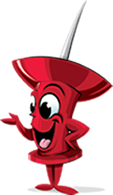 Another great PERK from
PinPoint PERKS
$4.00 OFF
$29 Order Receive $4.00 OFF total dine-in or
carry-out menu order over $29.

*Exludes Buffet

Valid with coupon only.

Not valid with any other offer.
Menu order only.

Expires: 01/02/2023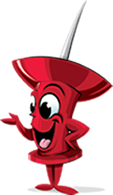 Another great PERK from
PinPoint PERKS
$4.00 OFF
2 Dinners Present this coupon to receive
$4.00 OFF 2 Dinners.

*Dine-in menu order only

Valid with coupon only.

Not valid with any other offer.

Expires: 01/02/2023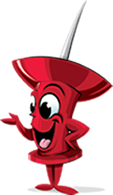 Another great PERK from
PinPoint PERKS
$100 OFF
Banquet Hall Rental

Seats up to 250

Call Dave at 298-0773 for more details.

Valid with coupon only.

Not valid with any other offer.

Expires: 01/02/2023