Pizza King - Bluff Road Coupons
Welcome to Pizza King on Bluff Road in Indianapolis where we use only the best ingredients in making your pizza.

At Pizza King you'll taste the difference in the crust and tons of fresh, delicious toppings.

Check out our great coupons on PinPoint PERKS and save on your next lunch or dinner with us.

We're located at 7045 Bluff Road, just south of Southport Road in Indianapolis, IN.
More PERKS from Pizza King - Bluff Road
Another great PERK from
PinPoint PERKS
$2.00 OFF
Any 14" Pizza Present this coupon to receive
$2.00 OFF any 14" pizza.

*Valid at the Bluff Road location only.

Valid with coupon only.

Not valid with any other offer.

Expires: 11/01/2020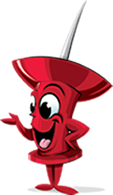 Another great PERK from
PinPoint PERKS
$1.50 OFF
Any 10" Pizza Present this coupon to receive
$1.50 OFF any 10" pizza.

*Valid at the Bluff Road location only.

Valid with coupon only.

Not valid with any other offer.

Expires: 11/01/2020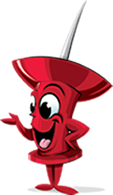 Another great PERK from
PinPoint PERKS
$2.50 OFF
Any 16" Pizza Present this coupon to receive
$2.50 OFF any 16" Pizza.

*Valid at the Bluff Road location only.

Valid with coupon only.

Not valid with any other offer.

Expires: 11/01/2020