Carter's My Plumber Coupons
Carter's My Plumber LLC offers highly professional and experienced Plumbers in Indianapolis. We have been in the Plumbing Business since 1976, providing Residential and Light Commercial Plumbing Services to Indianapolis and nearby areas, including Plumbers in Greenwood, Southport, Beech Grove, Mooresville, Camby, Whiteland, Franklin, Bargersville and Plainfield. We treat every job like it's family – we are a 3 generation Plumbing Business!

Carter's My Plumber is a reliable full service Plumbing Company. We focus on doing every Plumbing job 100% accurate, which, includes hours of training, and continuing education about products & procedures. The quality of our workmanship speaks volumes about our dedication to customer service.
More PERKS from Carter's My Plumber
Another great PERK from
PinPoint PERKS
$50 OFF
Drain Cleaning Present this coupon to receive
$50 OFF All Drain Cleaning.


*$100 minimum. Some restrictions apply.

Valid with coupon only.

*Offer good Monday through Saturday Excluding Holidays. Call in by 2 p.m. for installation today. Hot Water Today $500 guarantee. Coupon must be presented at time of service.

Expires: 07/10/2023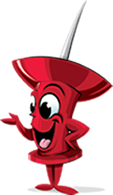 Another great PERK from
PinPoint PERKS
$300 OFF
Sump Pump Battery Back Ups Present this coupon to receive
$300 OFF Sump Pump Battery Back Up

*Some restrictions apply.

Valid with coupon only.

*Offer good Monday through Saturday Excluding Holidays. Call in by 2 p.m. for installation today. Hot Water Today $500 guarantee. Coupon must be presented at time of service.

Expires: 07/10/2023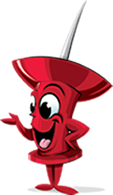 Another great PERK from
PinPoint PERKS
$50 OFF
All Plumbing Repairs & Fixtures Present this coupon to receive
$50 OFF all plumbing repairs & fixtures.

*$100 minimum. Some restrictions apply.

Valid with coupon only.

*Offer good Monday through Saturday Excluding Holidays. Call in by 2 p.m. for installation today. Hot Water Today $500 guarantee. Coupon must be presented at time of service.

Expires: 07/10/2023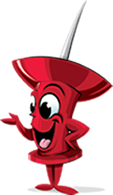 Another great PERK from
PinPoint PERKS
$500 OFF
Water Heaters Present this coupon to receive
$500 OFF our most popular water heaters.

**Some restrictions apply. See us for details.

Valid with coupon only.

*Offer good Monday through Saturday Excluding Holidays. Call in by 2 p.m. for installation today. Hot Water Today $500 guarantee. Coupon must be presented at time of service.

Expires: 07/10/2023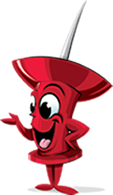 Another great PERK from
PinPoint PERKS
Tankless Water Heaters
Up to $500 OFF or $64/Month Present this coupon to receive
up to $500 OFF a Tankless Water Heater or financing for as low as $64/month.

*Some restrictions apply. Free estimate. Call for details.

Valid with coupon only.

*Offer good Monday through Saturday Excluding Holidays. Call in by 2 p.m. for installation today. Hot Water Today $500 guarantee. Coupon must be presented at time of service.

Expires: 07/10/2023