Dairy Queen Coupons
Welcome to Dairy Queen where great-tasting food and tempting treats are served daily.

Whether you're out on business or enjoying time with the family we invite you to stop in and enjoy great food and soft serve treats.

Be sure to print and bring in your PinPoint PERKS coupons to save.
More PERKS from Dairy Queen
Another great PERK from
PinPoint PERKS
$1.00 OFF
Blizzard Present this coupon to receive
$1.00 OFF any Blizzard (12 oz. or larger).

Good at Avon, Clermont & Plainfield, IN only.

*Valid with Printed Coupon only.

Not valid with any other offer.

Good at Avon & Plainfield, IN only.

Expires: 04/22/2023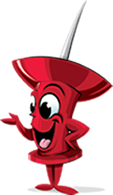 Another great PERK from
PinPoint PERKS
Cupcake Treat
Only $2.00 Present this coupon to receive a
Cupcake Treat for only $2.00.

*Good at Avon, Clermont & Plainfield, IN only.

*Valid with Printed Coupon only.

Not valid with any other offer.

Good at Avon & Plainfield, IN only.

Expires: 04/22/2023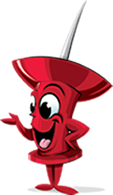 Another great PERK from
PinPoint PERKS
$5 OFF
Sheet Cake Present this coupon to receive
$5.00 OFF a sheet cake.

*Good at Avon, Clermont & Plainfield, IN only.

*Valid with Printed Coupon only.

Not valid with any other offer.

Good at Avon & Plainfield, IN only.

Expires: 04/22/2023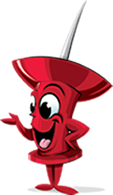 Another great PERK from
PinPoint PERKS
Buy 1 Small Ice Cream Cone
Get 1 FREE Present this coupon to receive a
FREE small ice cream cone with the purchase of another.

*Good at Avon, Clermont & Plainfield, IN only.

*Valid with PRINTED coupon
*Dipping is extra.

Valid with printed coupon only.

Not valid with any other offer.
Good at Avon & Plainfield, IN only.

Expires: 04/22/2023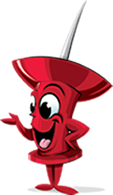 Another great PERK from
PinPoint PERKS
$3.00 OFF
Cake Present this coupon to receive
$3.00 OFF a 8" or 10" cake.

*Good at Avon, Clermont & Plainfield, IN only.

*Valid with Printed Coupon only.

Not valid with any other offer.

Good at Avon & Plainfield, IN only.

Expires: 04/22/2023