Luca Pizza Coupons
Welcome to Luca Pizza di Roma restaurants in Indianapolis, IN.

Stop in today and enjoy our pizza, spaghetti, subs, paninis, salads, breadsticks and more.

Bring in your PinPoint PERKS Coupon & save.

Luca Pizza di Roma is located at several Indianapolis area locations as well as Lafayette, Mishawaka, Terre Haute & Bloomington.
More PERKS from Luca Pizza
Another great PERK from
PinPoint PERKS
$2.00 OFF
$10 Order Present this coupon to receive
$2.00 OFF any order of $10 or more.

Valid at participating locations.

Valid with coupon only.

Not valid with any other offer.

Expires: 11/02/2023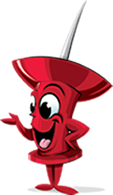 Another great PERK from
PinPoint PERKS
15% OFF
Whole Pizza Present this coupon to receive
15% OFF any whole pizza. *Valid at participating locations.

*No Limit

Valid with coupon only.

Not valid with any other offer.

Expires: 11/02/2023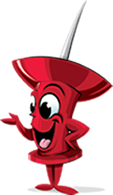 Another great PERK from
PinPoint PERKS
99¢ Slice

Receive a slice of pizza for only 99¢ with the purchase of another slice at regular price.

(Excludes stuffed & meat lover pizza)

*Valid at participating locations.

Valid with coupon only.

Not valid with any other offer.

Expires: 11/02/2023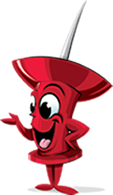 Another great PERK from
PinPoint PERKS
FREE Order
of Breadsticks Present this coupon to receive a
FREE order of breadsticks with any 18" pizza.

Valid at participating locations.

Valid with coupon only.

Not valid with any other offer.

Expires: 11/02/2023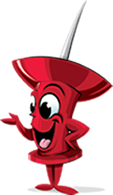 Another great PERK from
PinPoint PERKS
50% OFF
Pasta or Sub

Buy any pasta dish or sub & receive the 2nd pasta dish or sub for 50% OFF.

*of equal or lesser value.

Valid at participating locations.

Valid with coupon only.

Not valid with any other offer.

Expires: 11/02/2023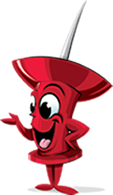 Another great PERK from
PinPoint PERKS
50% OFF
Pizza Present this coupon to receive
50% OFF any pizza with the purchase of an additional pizza of equal or lesser value.

Valid at participating locations.

Valid with coupon only.

Not valid with any other offer.

Expires: 11/02/2023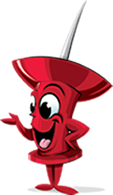 Another great PERK from
PinPoint PERKS
2 FREE
Breadsticks

Receive 2 FREE breadsticks wiht the purchase of any full salad.

Valid at participating locations.

Valid with coupon only.

Not valid with any other offer.

Expires: 11/02/2023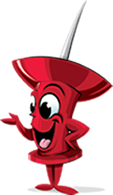 Another great PERK from
PinPoint PERKS
50% OFF
Calzone or Premium Salad

Buy one Calzone or Premium Salad & get the 2nd of equal or lesser value for 50% OFF.

Valid at participating locations.

Valid with coupon only.

Not valid with any other offer.

Expires: 11/02/2023