Asia Wok Coupons
Welcome to Asia Wok – your place for authentic Chinese food in Brownsburg, Danville & Plainfield for dine-in or carry-out.

Don't forget to bring in your PinPoint PERKS Coupon & save.

Asia Wok is located at 1430 N. Green St., next to Stout Shoes in Brownsburg & at 2010 Stafford Road in the Marsh shopping center in Plainfield & at 671 E. Main St. in Danville.
More PERKS from Asia Wok
Another great PERK from
PinPoint PERKS
$1.00 OFF
Lunch Entree Present this coupon to receive $1.00 OFF
any lunch entree with the purchase of a drink.

*Valid with printed coupon only.

Valid with coupon only.

Not valid with any other offer.

Expires: 11/02/2023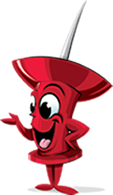 Another great PERK from
PinPoint PERKS
$2.00 OFF
Purchase Over $20 Present this coupon to receive
$2.00 OFF any pre-tax purchase of $20 or more.

*Valid with printed coupon only.

Valid with coupon only.

Not valid with any other offer.
$20 is pre-tax.

Expires: 11/02/2023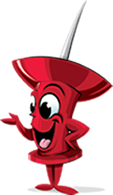 Another great PERK from
PinPoint PERKS
$3.00 OFF
Purchase Over $30 Present this coupon to receive
$3.00 OFF any pre-tax purchase $30 or more.

*Valid with printed coupon only.

Valid with coupon only.

Not valid with any other offer.
$30 is pre-tax.

Expires: 11/02/2023