AIRfeet Coupons
Welcome to AirFeet Insoles in Indianapolis and surroundings cities.

AirFeet is here to remove your pain with many issues: Athletic Exhaustion, Arthritis, Back Pain, Bunions, Burning Feet, Calluses/Corns, Diabetes Pain, Flat Feet, Foot Pain, Gout, Heel & Bone Spurs, High Arches, Hip Pain, Knee Pain, Morton's Neuroma, Metatarsalgia & Poor Circulation.

If you want to save, just use of our PinPoint PERKS coupons.

We look forward to helping you soon.
More PERKS from AIRfeet
Another great PERK from
PinPoint PERKS
$10 OFF
Any Style Insole

Present this coupon to receive $5 OFF

Coupon Code - PPP5FS

Not valid with any other offer.

Visit www.myairfeet.com Enter PPP5FS to receive your discount. Retailers are independent of AIRfeet and may not participate in this coupon offer. Not valid for clearance items

Expires: 07/10/2023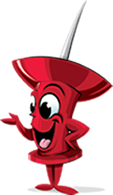 Another great PERK from
PinPoint PERKS
We Support Our Service Men & Women
25% OFF Valid for all active and retired
military service personnel. Must show I.D. for store purchase

Coupon code PPPMD25

Valid with coupon only.

Visit www.myairfeet.com Enter PPPMD25 to receive your discount or visit one of our retailer partners near you. Retailers are independent of AirFeet and may not participate in this coupon offer.

Expires: 07/10/2023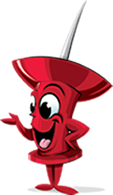 Another great PERK from
PinPoint PERKS
Buy a SPORTS O2
Get a Pair of CLASSIC 50% OFF Visit www.MyAirFeet.com
and enter Coupon Code: PPPSPCL when ordering. The perfect combination for WORK and PLAY.
($22.45 Value)

Valid with coupon only.

Not valid with any other offer. Visit www.myairfeet.com and enter coupon code PPPSPCL to receive your online purchase discount

Expires: 07/10/2023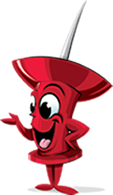 Another great PERK from
PinPoint PERKS
Relief Insoles &
FREE FootFIXR Get 2 PAIR of RELIEF
Get a FootFIXR FREE

Use code PPP2RELIEFXRFS

Valid with coupon only.

Not valid with any other offer. Online use only as Independent retailers may stock FootFIXR products. Coupon Includes Free Shipping.

Expires: 07/10/2023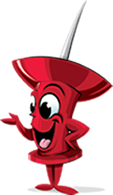 Another great PERK from
PinPoint PERKS
40% OFF
PPE & Face Masks Use the code PPP40 to receive
40% OFF your online PPE & Face Mask order.

Valid with coupon only.

Not valid with any other offer.
Valid for online purchases only.

Expires: 07/10/2023