A Total Tan Coupons
A TOTAL TAN is backed by its own distributor in order to provide you with the best products, latest technology, most frequent lamp changes, and of course the lowest lotion prices.

We are here to offer you the best tanning beds, cleanest atmosphere, lowest prices, and friendliest service.

A Total Tan was started in Seymour, Indiana in 1992.

We quickly became Indiana's first chain of Mega salons with up to 58 beds in one salon. Our salons are located throughout Indiana and Cincinnati, Ohio.

We encourage you to stop by any of our salons for your best tanning experience.
More PERKS from A Total Tan
Another great PERK from
PinPoint PERKS
FREE
Tanning Session Present this coupon to receive 1 FREE Tanning Session.
*For new clients only.

($7.00 Value)

Valid with coupon only.

Not valid with any other offer.
Valid at Anderson, Noblesville, and Fishers locations only.

Expires: 11/02/2023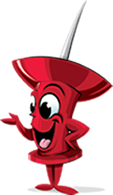 Another great PERK from
PinPoint PERKS
Mystic Tan
Only $19

Present this coupon to receive a Mystic Tan for only $19.

Valid with coupon only.

Not valid with any other offer.
Valid at Anderson, Noblesville, and Fishers locations only.

Expires: 11/02/2023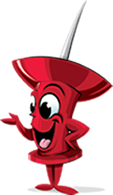 Another great PERK from
PinPoint PERKS
$5 OFF
any Purchase of $30 or More Present this coupon to receive
$5 OFF any purchase of $30 or more.

Valid with coupon only.

Not valid with any other offer.
Valid at Anderson, Noblesville, and Fishers locations only.

Expires: 11/02/2023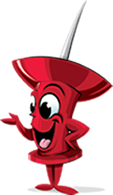 Another great PERK from
PinPoint PERKS
$10 OFF
any Purchase of $50 or More Present this coupon to receive
$10 OFF any purchase of $50 or more.

Valid with coupon only.

Not valid with any other offer.
Valid at Anderson, Noblesville, and Fishers locations only.

Expires: 11/02/2023