El Rodeo - Avon Coupons
Welcome to El Rodeo in Avon, IN serving the best authentic Mexican food in town.

Stop in today and try our fajitas, chimichangas, burritos or many other choices from our menu.

We are conveniently located in Avon near the intersection of US 36 and Dan Jones Road across from BP.

Don't forget to bring in your PinPoint PERKS coupons and save.

Stop in any Monday & enjoy our Fajitas lunch or dinner for only $9.99.
More PERKS from El Rodeo - Avon
Another great PERK from
PinPoint PERKS
Up To $7.00 OFF
Lunch or Dinner Present this coupon to receive:
$2 OFF any purchase over $10
$3 OFF any purchase over $15
$5 OFF any purchase over $30
$7 OFF any purchase over $40 Not valid on lunch or dinner specials.
*Excludes alcohol. *Valid at Avon location only.

Valid with coupon only.

Not valid with any other offer.
Before tax.
Valid at Avon location only.

Expires: 01/03/2024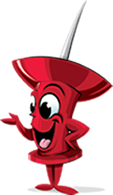 Another great PERK from
PinPoint PERKS
2 Lunch Combos
Only $14.99

Present this coupon Monday - Saturday to receive two lunch combinations #1 - #13 for only $14.99.

*Valid at the Avon location only.
Not valid on Sunday.

Valid with coupon Mon-Sat only.

Not valid with any other offer.
Does not include drinks. Valid at the Avon location only.

Expires: 01/03/2024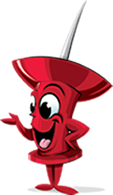 Another great PERK from
PinPoint PERKS
2 Combos
Only $16.99 Present this coupon to receive
Two 'Pick 2' combos for only $16.99.

Valid with coupon only.

Not valid with any other offer.

Expires: 01/03/2024