Bella Pizzeria Coupons
Welcome to Bella Pizzeria in the Indianapolis area.

At Bella Pizzeria you'll experience the finest New York style pizza in central Indiana. Be sure to stop by one of our locations at Circle Centre Mall in Indianapolis, Hamilton Town Center in Noblesville or at Clay Terrace in Carmel.

Don't forget your PinPoint PERKS Coupon & Save.
More PERKS from Bella Pizzeria
Another great PERK from
PinPoint PERKS
Bella for 4
Only $27.50

XLG 1-Topping Pizza, 4 Plain Breadsticks with Sauce, & 2-liter for $27.50.

Online Coupon Code: bella4pin

Valid with coupon only.

Not valid with any other offer or discounts.

Expires: 11/02/2023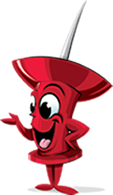 Another great PERK from
PinPoint PERKS
Bella for 2
Only $20

LG 14" 1-Topping Pizza, 2 Breadsticks with sauce & 2-liter for only $20.

Online coupon code: bella2pin

Valid with coupon only.

Not valid with any other offer or discounts.

Expires: 11/02/2023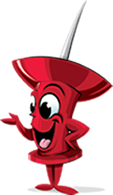 Another great PERK from
PinPoint PERKS
10% OFF
Your 1st Online Order

Take 10% OFF your first online order.

Online Ordering Coupon Code: 10offpin

Valid with coupon only.

Not valid with any other offer or discounts.

Expires: 11/02/2023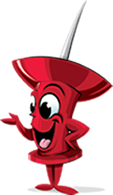 Another great PERK from
PinPoint PERKS
$5 OFF
$30 Order

Receive $5 OFF any order over $30 with this coupon.

Online Ordering Coupon Code: pinpoint5off

Valid with coupon only.

Not valid with any other offer. Limit one per customer. Valid for dine-in, carry out or delivery.

Expires: 11/02/2023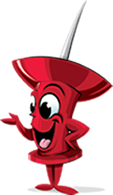 Another great PERK from
PinPoint PERKS
$2 OFF
$15 Order

Receive $2 OFF any order over $15 with this coupon.

Online Ordering Coupon Code: pinpoint2off

Valid with coupon only.

Not valid with any other offer. Limit one per customer. Valid for dine-in, carry out or delivery.

Expires: 11/02/2023