Jet's Pizza® - Southside Coupons
Welcome to Jet's Pizza ® on the south side of Indianapolis.

Stop in at Jet's Pizza® and enjoy a great tasting pizza, submarine sandwich or salad today.

Save with our great coupons at PinPoint PERKS.

Visit us at either 954 N. State Road 135 in Greenwood or at 5202 E. Thompson Road just off Emerson Avenue in Indianapolis.
More PERKS from Jet's Pizza® - Southside
Another great PERK from
PinPoint PERKS
Small 1 Topping Pizza - Only $6.99

Present this coupon to receive
The Best of Jets
Small One Topping Pizza for only $6.99.

Only valid at the Thomson Road & SR 135 locations in Indianapolis.

Valid with coupon only.

Not valid with any other offer.

Expires: 02/29/2020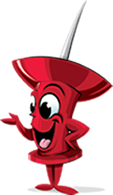 Another great PERK from
PinPoint PERKS
Medium 1 Topping Pizza - Only $7.99

Present this coupon to receive
The Best of Jets
Medium 1 Topping Pizza for only $7.99. *Hand Tossed Only

Only valid at the Thomson Road & SR 135 locations in Indianapolis

Valid with coupon only.

Not valid with any other offer.
Only valid at the Thomson Road & SR 135 locations in Indianapolis.

Expires: 02/29/2020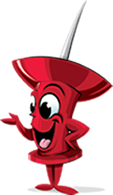 Another great PERK from
PinPoint PERKS
Large 1 Topping Pizza - Only $10.99

Present this coupon to receive
The Best of Jets
Large 1 Topping Pizza for only $10.99.

Only valid at the Thomson Road & SR 135 locations in Indianapolis.

Valid with coupon only.

Not valid with any other offer.

Expires: 02/29/2020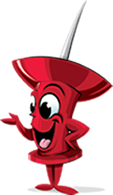 Another great PERK from
PinPoint PERKS
Extra Large 1 Topping Pizza - Only 14.99

Present this coupon to receive an
Extra Large One Topping Pizza For $14.99 *Deep Dish Only

Only valid at the Thomson Road & SR 135 locations in Indianapolis.

Valid with coupon only.

Not valid with any other offer.
Only valid at the Thomson Road & SR 135 locations in Indianapolis.

Expires: 02/29/2020