Cookie Cutters Coupons
Cookie Cutters, Haircuts for Kids opened for business in 1994 and currently has several locations around the Indianapolis Area. Over a short period of time we gained many loyal customers and our reputation of providing excellent customer service and making haircuts fun began to spread. Cookie Cutters quickly became the leading children's hair salon in Indianapolis.

In the past, parents didn't have the opportunity to take their children to a salon specifically made for kids. Cookie Cutters haircuts for Kids offers children not only a great haircut, but also a one of-a-kind experience; one that both the child and the parent will cherish. The atmosphere is fun, the design is unique, and the salons are full of children's energy.
More PERKS from Cookie Cutters
Another great PERK from
PinPoint PERKS
$1.00 OFF
All Kids Cuts Present this coupon to receive
$1.00 OFF all Kids Cuts on a single visit.



*Valid only at the Avon and Greenwood locations in Indiana. *Valid everyday

*Ask about our 5 for $80 special offer

Valid with coupon only.

Not valid with any other offer.
Valid Monday thru Friday only.
One coupon per person.


*Valid only at the Avon and Greenwood locations in Indiana.

Expires: 01/03/2024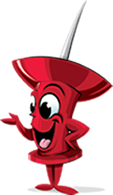 Another great PERK from
PinPoint PERKS
$3.00 OFF
Baby's 1st Haircut Package Package includes haircut with a certificate of congratulations along with a photo & lock of hair.

*Valid only at the Avon and Greenwood locations in Indiana.

(Reg. price is $23.95)

Valid with Coupon only.

Valid only at the Avon and Greenwood locations in Indiana.

Expires: 01/03/2024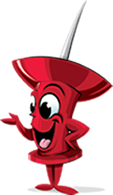 Another great PERK from
PinPoint PERKS
Tuesday's Family Discount

Bring in 3 or more children for KidsCuts on same visit any Tuesday pay regular price($19.95) for the first KidsCut and only $14 for each additional KidsCut.



*Valid only at the Avon and Greenwood locations in Indiana.

Valid with coupon only.

Not valid with any other offer.
Valid on Tuesdays only.
One coupon per person.


*Valid only at the Avon and Greenwood locations in Indiana.

Expires: 01/03/2024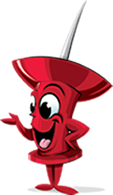 Another great PERK from
PinPoint PERKS
$3.00 OFF
KidsCut Present this coupon to receive
$3.00 OFF a KidsCut from
12pm - 3pm Mon thru Fri.

*Valid only at the Avon and Greenwood locations in Indiana.

Valid with coupon only.

Not valid with any other offer.
Valid 12pm - 3pm Mon thru Fri.


*Valid only at the Avon and Greenwood locations in Indiana.

Expires: 01/03/2024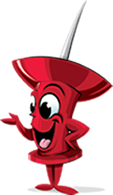 Another great PERK from
PinPoint PERKS
5 KidsCuts
Only $80 Purchase 5 KidsCuts for only $80 & use for all the kids in the family.



*Valid only at the Avon and Greenwood locations in Indiana.

Just present the card for your next 5 cuts. Card can be re-loaded after you use all haircuts from your initial purchase.

Valid with coupon only.

Not valid with any other offer.
After using the 5 pre-paid haircuts you can re-load the card for the same 5 for $80 offer.
Stop in and ask your stylist for more details.

Expires: 01/03/2024