Mr. Handyman Coupons
Proudly serving SE Boone, W. Hamilton & N. Marion Counties.

One call does it all. Mr. Handyman residential handyman services can help save time from the first phone call through project completion. Help with prioritizing major and minor home repairs and multi-tasking work means we complete jobs faster and better than your typical "handyman for hire."

Mr. Handyman's professionals arrive in nationally-recognized uniforms and logoed vans that are stocked with every tool they'll need. You won't have to interrupt your day, wasting valuable time waiting on Mr. Handyman. Our on-time record is second to none, and we arrive ready to work.

For all your major and minor home repair needs, call Mr. Handyman today!
More PERKS from Mr. Handyman
Another great PERK from
PinPoint PERKS
$101 OFF
Mr. Handyman Professional Services

Minimum of 4 billable hours

Discount can not be combined with any other offer or discount

Not valid with any other offer.

One coupon for first initial visit. Can not be used for services already performed. Offer good at the listed Indianapolis area location only.

Expires: 01/03/2024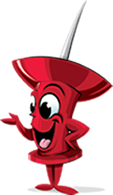 Another great PERK from
PinPoint PERKS
$497 Handyman
for a Day 6 hours of handyman
service for just $497.

Offer or discount can not be combined with any other offer or discount

Not valid with any other offer.

One coupon for first initial visit. Can not be used for services already performed. Offer good at the listed Indianapolis area location only.

Expires: 01/03/2024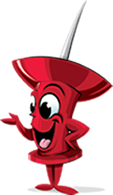 Another great PERK from
PinPoint PERKS
1 Hour FREE

Present this coupon to receive 4th hour FREE.

Offer good at the listed Indianapolis area location only.

Not valid with any other offer.

One coupon per person. 1 hour FREE Mr. Handyman professional serivces. Can not be combined with any other offer. Can not be used on previous service. Can only be used once per household

Expires: 01/03/2024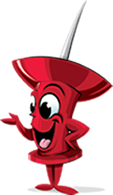 Another great PERK from
PinPoint PERKS
Gutter Cleaning for $134

Present this coupon to get your gutters cleaned out for
Only $87

Offer good at the listed Indianapolis area locations only.

Not valid with any other offer.

One coupon per person. Coupon good for single story homes up to 2,000 sq feet and maximum of 2 hours. 2 story homes and larger quoted with a discount using this coupon.

Expires: 01/03/2024