Camp Bow Wow Southport Coupons
Welcome to Camp Bow Wow proudly serving the south side of Indianapolis.

Camp Bow Wow is your dog's home away from home when you're away. We offer both day care and boarding services in a premier setting.

Camp Bow Wow is conveniently located at 5311 Commerce Circle, just north of St. Francis Hospital.

Be sure to bring your PinPoint Perks coupon to save on your dog's next visit.
More PERKS from Camp Bow Wow Southport
Another great PERK from
PinPoint PERKS
$5 OFF
Full Day of Daycare Present this coupon to receive
$5 OFF a Full Day of Daycare.

*Valid at the Southport location only.

Valid with coupon only.

Not valid with any other offer.
Valid at the Southport location only.

Expires: 11/02/2023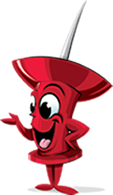 Another great PERK from
PinPoint PERKS
$3.00 OFF
Half Day of Daycare Present this coupon to receive
$3.00 OFF a Half Day of Daycare.

*Valid at the Southport location only.

Valid with coupon only.

Not valid with any other offer.
Valid at the Southport location only.

Expires: 11/02/2023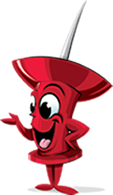 Another great PERK from
PinPoint PERKS
$10 OFF
1 Night of Boarding Present this coupon to receive
$10 OFF 1 night of boarding.

*Valid at the Southport location only.

Valid with coupon only.

Not valid with any other offer.
Valid at the Southport location only.

Expires: 11/02/2023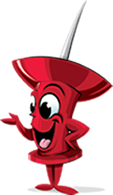 Another great PERK from
PinPoint PERKS
$15 OFF
2 Nights of Boarding Present this coupon to receive
$15 OFF 2 Nights of Boarding.

*Valid at the Southport location only.

Valid with coupon only.

Not valid with any other offer.
Valid at the Southport location only.

Expires: 11/02/2023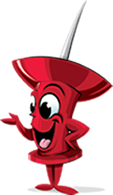 Another great PERK from
PinPoint PERKS
$30 OFF
4 Nights of Boarding Present this coupon to receive
$30 OFF 4 Nights or more of Boarding.

*Valid at the Southport location only.

Valid with coupon only.

Not valid with any other offer.
Valid at the Southport location only.

Expires: 11/02/2023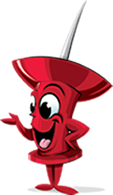 Another great PERK from
PinPoint PERKS
$50 OFF
10 Nights of Boarding Present this coupon to receive
$50 OFF 10 nights of Boarding.

*Valid at the Southport location only.

Valid with coupon only.

Not valid with any other offer.
Valid at the Southport location only.

Expires: 11/02/2023