Pizza King - Zionsville Coupons
Welcome to Pizza King in Zionsville, IN.

Pizza King offers tons of great menu items such as: Pizza, chicken, salads, burgers, sandwiches, in addition to our italian classics & drink station.

Don't forget to print off your PinPoint PERKS coupon so you can save on your next order.

Pizza King is located at 10615 Zionsville Road next to For The Dogs in Zionsville, IN.
More PERKS from Pizza King - Zionsville
Another great PERK from
PinPoint PERKS
$3.00 OFF
Any Large Pizza Present this coupon to receive
$3 OFF any large 16" pizza.

*Valid at the Zionsville location only.

Valid with coupon only.

Not valid with any other offer.

Expires: 09/19/2019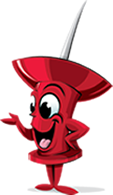 Another great PERK from
PinPoint PERKS
$2.00 OFF
Any Medium Pizza Present this coupon to receive
$2 OFF any 14" medium pizza.

*Valid at the Zionsville location only.

Valid with coupon only.

Not valid with any other offer.

Expires: 09/19/2019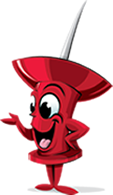 Another great PERK from
PinPoint PERKS
Two 14" Pizzas
Only $20 One Item Included - Additional Toppings $1 Each

*Valid on Monday - Thursday Only.

*Valid at the Zionsville location only.

Valid with coupon only.

Not valid with any other offer.

Expires: 09/19/2019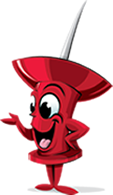 Another great PERK from
PinPoint PERKS
Family Special $20.95

Large - 2 Item 16" Pizza, Breadsticks, and 2 Liter

Additional Toppings $1 Each

*Valid at the Zionsville location only.

Valid with coupon only.

Not valid with any other offer.

Expires: 09/19/2019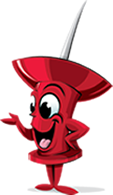 Another great PERK from
PinPoint PERKS
Breadsticks or Cheese Bread
Only $2.00

Present this coupon for you choice of 3 breadsticks or a Garlic Cheese Bread with any 14" or 16" Pizza for only $2.00.

*Valid at the Zionsville location only.

Valid with coupon only.

Not valid with any other offer.

Expires: 09/19/2019