Noblesville Square Animal Clinic Coupons
Noblesville Square Animal Clinic's mission is to provide compassion & care to your loved pets while providing general disease prevention, animal wellness & treatments.

Dr. Jason Landwerlen purchased the Animal Clinic in 2010 after completing 10 years in Anderson, Indiana. His interests in veterinary medicine consist of complicated internal medicine cases, surgery, dentistry, ultrasounds of the chest and abdomen & laser surgery.

Dr. Landwerlen is a member of the following:
American Veterinary Medical Association
Indiana Veterinary Medical Association
Central Indiana Veterinary Medical Association
American Animal Hospital Association

We hope to see you soon with your beloved pet at Noblesville Square Animal Clinic.
More PERKS from Noblesville Square Animal Clinic
Another great PERK from
PinPoint PERKS
$50 OFF
Surgery or Exam Present this coupon to receive
$50 OFF your pet's surgery or exam.
*Valid for new clients only.

Valid with coupon only.

Not valid with any other offer.
Not valid for nail trims.

Expires: 11/20/2019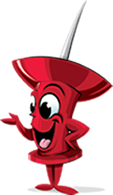 Another great PERK from
PinPoint PERKS
FREE
Initial Exam Present this coupon to receive
FREE Exam for New Clients Only.

*($52 Value)

Valid with coupon only.

Not valid with any other offer.

Expires: 11/20/2019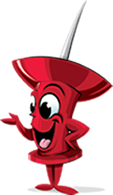 Another great PERK from
PinPoint PERKS
Kitten Package
Only $199 Present this coupon to receive a
Kitten Package: 3 Visits, Fecal Exam, Feline Leukemia/FIV test, Deworming
& Vaccines - Only $199.

Valid with coupon only.

Not valid with any other offer.

Expires: 11/20/2019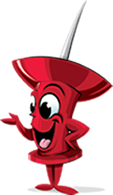 Another great PERK from
PinPoint PERKS
Puppy Package
Only $199 Present this coupon to receive a
Puppy Package: 4 Visits, Fecal Exam, Deworming & Vaccines - Only $199.

Valid with coupon only.

Not valid with any other offer.

Expires: 11/20/2019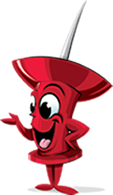 Another great PERK from
PinPoint PERKS
Canine Wellness Package
Only $99

Includes: Annual Exam, Rabies Vaccine, Distemper/Parvo Vaccine, Heartworm Test, Stool Exam

*Leptospirosis & Bordelella Vaccine may be done at an additional cost.

Valid with coupon only.

Not valid with any other offer.

Expires: 11/20/2019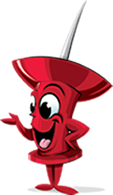 Another great PERK from
PinPoint PERKS
Feline Wellness Package
Only $89

Includes: Annual Exam, Rabies Vaccine, Feline Distemper Vaccine, Stool Exam

*Leukemia Vaccine may be done at an additional cost.

Valid with coupon only.

Not valid with any other offer.

Expires: 11/20/2019