Sky Zone Coupons
Welcome to Sky Zone in Plainfield & Indianapolis.

Sky Zone is the Ultimate 3-D Play Experience and unmatched high-flyin' FUN…and it's not just for kids either! Sky Zone is enjoyed by just about any age, shape or physical ability on a regular basis.

From open jump, 3-D Dodgeball and SkyRobics fitness classes to birthday party packages, group events and corporate team building outings, there is truly something for everyone!

Sky Zone is located at 851 South Columbia Road in Plainfiel & at 4150 Kildeer Dr. on the south side of Indianapolis.
More PERKS from Sky Zone
Another great PERK from
PinPoint PERKS
$10 OFF
Jump Around Package Present this coupon to receive
$10 OFF a Jump Around Birthday Party Package.

*Only valid at Sky Zone Plainfield & Sky Zone Indy South

Valid with coupon only.

Not valid with any other offer.
Limit 1 coupon per party.

Expires: 08/16/2019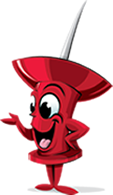 Another great PERK from
PinPoint PERKS
$15 OFF
Super Jump Package Present this coupon to receive
$15 OFF a Super Jump Package.

*Only valid at the Indianapolis & Plainfield, IN locations.

Valid with coupon only.

Not valid with any other offer.
Limit 1 coupon per person.

Expires: 08/16/2019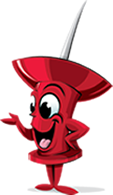 Another great PERK from
PinPoint PERKS
$20 OFF
Supreme Air Package Present this coupon to receive
$20 OFF a Supreme Air Package.

*Only valid at the Indianapolis & Plainfield, IN locations.

Valid with coupon only.

Not valid with any other offer.

Expires: 08/16/2019