Mexico City Grill Coupons
Voted the Best Mexican Restaurant in Indy by the Greenwood Chamber of Commerce.

We give Indianapolis, IN authentic Mexican dining with efficient service and a festive atmosphere at Mexico City Grill.

Our waiters and chefs are committed to serving Mexican style cooking with the freshest ingredients and spices. Our menu is full of favorites like our Mexican City chimichanga or El Mexican City burrito. We have a variety of fajitas, quesadillas, and enchiladas from which you can pick.

Don't forget to bring in your PinPoint PERKS Coupon & save.

Located at 8028 S. Emerson Ave. in Indianapolis at McFarland Lane & S. Emerson Avenue beside Greek's Pizzeria in Indianapolis, IN.
More PERKS from Mexico City Grill
Another great PERK from
PinPoint PERKS
Save Up to
$5 OFF $2.00 OFF Any Bill Over $10
$3.00 OFF Any Bill over $15
$4.00 OFF Any Bill over $20
$5.00 OFF Any Bill over $25 *Before Tax & Not Including Alcohol.
Valid with printed coupon only.

Valid with coupon only.

Not valid with any other offer.

Expires: 08/03/2020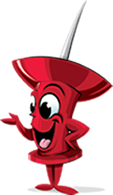 Another great PERK from
PinPoint PERKS
50% OFF
Lunch Entree Buy 1 Lunch Entree and Get 2nd Lunch
Entree of Equal or Lesser Value for 50% OFF.

Valid with printed coupon only.

Valid with coupon only.

Not valid with any other offer.

Expires: 08/03/2020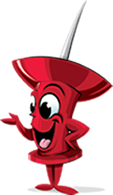 Another great PERK from
PinPoint PERKS
$3.00 OFF
Dinner Entree

Buy 1 Dinner Entree & Receive $3 OFF 2nd Dinner Entree of Equal or Lesser Value.

Valid with printed coupon only.

Valid with coupon only.

Not valid with any other offer.

Expires: 08/03/2020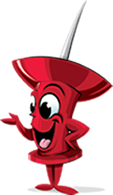 Another great PERK from
PinPoint PERKS
50% OFF
Dinner Entree Buy 1 Dinner Entree & Get 2nd Dinner
Entree of Equal or Lesser Value for 50% OFF.

*Valid with Printed Coupon only.

Valid with coupon only.

Not valid with any other offer.

Expires: 08/03/2020