CPR Cell Phone Repair Coupons
CPR WE FIX IT ALL!
First and foremost, we are problem solvers. When you come to us with an electronics issue, we will find a way to fix it. We specialize in repairing cell phones, smart phones, computers, laptops, game consoles, cameras, mp3 players and most any other electronic gadget you can throw at us. We strive to create solutions where there weren't any before.

We are a franchise system with over 150 locations worldwide. We offer a six month warranty on all repairs that is honored at any CPR location.

Your school or business is too important not to have a back-up plan in place. You can trust our Corporate Maintenance Plans to keep those gadgets and devices in tip-top shape.
More PERKS from CPR Cell Phone Repair
Another great PERK from
PinPoint PERKS
$10 OFF
Repairs Between $50 & $150

Six Month Warranty On All Repairs

WE FIX IT ALL

Valid with coupon only.

Not valid with any other offer. Valid only at Indianpolis area locations

Expires: 11/20/2019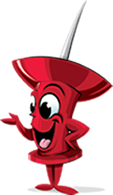 Another great PERK from
PinPoint PERKS
$20 OFF
Repairs Over $150

Six Month Warranty On All Repairs

WE FX IT ALL

Valid with coupon only.

Not valid with any other offer. Valid only at Indianapolis area locations

Expires: 11/20/2019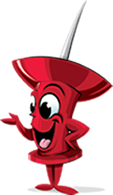 Another great PERK from
PinPoint PERKS
$10 OFF
Video Gaming System Repair

Six Month Warranty On All Repairs

WE FIX IT ALL

Valid with coupon only.

Not valid with any other offer. Valid only at Indianapolis area locations

Expires: 11/20/2019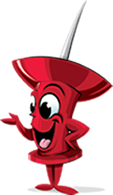 Another great PERK from
PinPoint PERKS
$2 OFF
Chargers

Our chargers are guaranteed for life.

WE FIX IT ALL

Valid with coupon only.

Not valid with any other offer. Valid only at Indianapolis area locations

Expires: 11/20/2019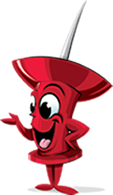 Another great PERK from
PinPoint PERKS
10% OFF
Cases Cell phones are expensive.
Protect your investment.

WE FIX IT ALL

Valid with coupon only.

Not valid with any other offer. Valid only at Indianapolis area locations

Expires: 11/20/2019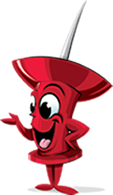 Another great PERK from
PinPoint PERKS
$5 OFF
Used & Refurbished Phones

Stay Connected. Our phones come with a six month warranty.

WE FIX IT ALL

Valid with coupon only.

Not valid with any other offer. Valid only at Indianapolis area locations

Expires: 11/20/2019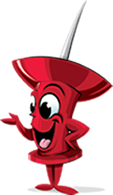 Another great PERK from
PinPoint PERKS
$10 OFF
Laptop Repair

Six Month Warranty On All Repairs

WE FIX IT ALL

Valid with coupon only.

Not valid with any other offer.Valid only at Indianapolis area locations

Expires: 11/20/2019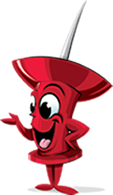 Another great PERK from
PinPoint PERKS
$10 OFF
Kindle Repair Present this coupon to receive
$10 OFF any Kindle repair.

Valid with coupon only.

Not valid with any other offer.

Expires: 11/20/2019