Rocksport Coupons
Welcome to Rocksport in Louisville.

At Rocksport, we strive to be the premier indoor climbing gym in town. We offer classes, facility rentals, youth program and camps and plenty of open hours for climbing.

Visit us soon and use our PERKS to save.

We are located on Plantside Drive, near the intersection of Watterson Trail.
More PERKS from Rocksport
Another great PERK from
PinPoint PERKS
$2 OFF
Day Pass
On Tuesdays Present this coupon to receive
$2 OFF a day pass on Tuesdays.

Valid with coupon only.

Not valid with any other offer.

Expires: 11/19/2021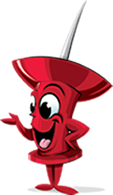 Another great PERK from
PinPoint PERKS
BOGO
Top-Rope Class Present this coupon to receive
a FREE top rope class with
purchase of a top rope class.

Valid with coupon only.

Not valid with any other offer.

Expires: 11/19/2021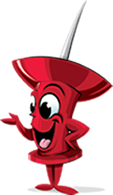 Another great PERK from
PinPoint PERKS
$50 OFF
One Year
Membership Present this coupon to receive
$50 OFF a one year membership.

Valid with coupon only.

Not valid with any other offer.

Expires: 11/19/2021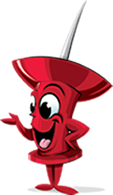 Another great PERK from
PinPoint PERKS
$30 OFF
Group Party Present this coupon to receive
$30 OFF a group party. 2 hour session for 10 participants.
Includes instruction and equipment.

Valid with coupon only.

Not valid with any other offer.

Expires: 11/19/2021