Wing Zone Coupons
Welcome to Wing Zone in Louisville.

We have amazing, distinctive wing flavors that have won acclaim and awards. We strive to bring our customers a new experience when it comes to food. Come by and order from our expansive menu, which includes wings, chicken tenders, sandwiches, shrimp and burgers.

Be sure to use our PERKS when you visit.

We have two locations in Louisville. One on Hess Lane and the other on Hunsinger Lane.
More PERKS from Wing Zone
Another great PERK from
PinPoint PERKS
5 Wings, 3 Tenders
& Regular Fry
Only $9.99 Present this coupon to receive
5 wings, 3 tenders, a regular fry
and one ranch dipping sauce
for only $9.99.

Use promo code 1856 to receive discount.

Valid with coupon only.

Not valid with any other offer.

Expires: 11/19/2021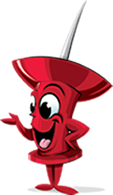 Another great PERK from
PinPoint PERKS
20 Boneless
Wings & 2 Flavors
Only $13.99 Present this coupon to receive
20 boneless wings, 2 flavors
and 2 ranch dipping sauces
for only $13.99.

Use promo code 1872 to receive discount.

Valid with coupon only.

Not valid with any other offer.

Expires: 11/19/2021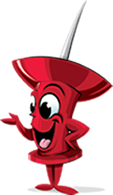 Another great PERK from
PinPoint PERKS
40 Boneless Wings Meal Deal
Only $28.99 Present this coupon to receive
40 boneless wings, a jumbo fry,
2 flavors and 2 ranch dipping sauces
for only $28.99

Use promo code 1887 to receive discount.

Valid with coupon only.

Not valid with any other offer.

Expires: 11/19/2021