Borromeos Pizza Coupons
Welcome to Borromeos Pizza in Louisville.

We are family oriented, classic sit down pizzeria. We have arcades games, TV's for sports fans and a wonderful staff that strive to make your visit a memorable experience.

Be sure to use one of our PERKS on your next visit.

We are located on Smyrna Parkway, near the intersection of Manslick Road.
More PERKS from Borromeos Pizza
Another great PERK from
PinPoint PERKS
$5 OFF
$20 Purchase Present this coupon to receive
$5 OFF any $20 food purchase. Dine In, Delivery or Carry Out.
Limited delivery area. Excludes alcohol.

Valid with coupon only.

Not valid with any other offer.

Expires: 11/19/2021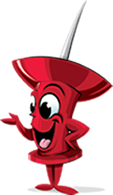 Another great PERK from
PinPoint PERKS
$3 OFF
Our New Wraps Present this coupon to receive
$3 OFF our new wraps.
Choose from Buffalo Chicken,
Club or Grilled Chicken.

Valid with coupon only.

Not valid with any other offer.

Expires: 11/19/2021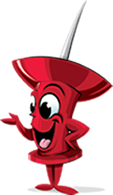 Another great PERK from
PinPoint PERKS
16" Extra Large
2 Topping Pizza
Only $13.99 Present this coupon to receive
a 16 inch extra large 2 topping pizza
for only $13.99.

Limited delivery area.

Valid with coupon only.

Not valid with any other offer.

Expires: 11/19/2021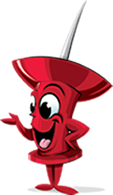 Another great PERK from
PinPoint PERKS
Family Special
Only $17.99 Present this coupon to receive
a large 2-topping pizza, breadsticks &
any 2-Liter coke product for only $17.99.

Limited delivery area.

Valid with coupon only.

Not valid with any other offer.

Expires: 11/19/2021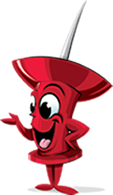 Another great PERK from
PinPoint PERKS
FREE Breadsticks
With Any
$20 Purchase Present this coupon to receive
FREE breadsticks with any $20 purchase.
One coupon per order.

Limited delivery area.

Valid with coupon only.

Not valid with any other offer.

Expires: 11/19/2021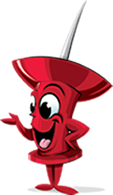 Another great PERK from
PinPoint PERKS
FREE
Cinnamon Bread
With Any
$20 Purchase Present this coupon to receive
FREE cinnamon bread with any $20 purchase.
One coupon per order.

Limited delivery area.

Valid with coupon only.

Not valid with any other offer.

Expires: 11/19/2021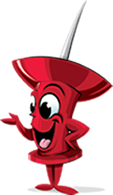 Another great PERK from
PinPoint PERKS
Large 1-Topping
Pizza
& Cheesy Bread
Only $16.99 Present this coupon to receive
a large 1 topping pizza and cheesy bread
for only $16.99.
Choose original or thin crust.
One coupon per order.

Limited delivery area.

Valid with coupon only.

Not valid with any other offer.

Expires: 11/19/2021