The Arctic Scoop Coupons
Welcome to The Arctic Scoop in Louisville, KY.

The Arctic Scoop is a locally owned mom and pop shop. We make the freshest ice cream available and we do it right before you eyes with a blast of liquid nitrogen. Since we make it from scratch, we can make options gluten-free, allergen-free, sugar-free, dairy-free, vegan, kosher or low-fat. Any flavor can be made in ice cream, yogurt, custard, soy or almond ice. Call us for catering, demonstrations, parties, pies and cakes.

Remember to bring in your PinPoint PERKS coupon to save off your favorite scoop.

The Arctic Scoop is located at 841 S. Hurstborne Parkway at Timberwood Circle in Louisville.
More PERKS from The Arctic Scoop
Another great PERK from
PinPoint PERKS
$2 OFF
$10 Purchase
Monday-Thursday Present this coupon to receive
$2 OFF any $10 purchase.
Valid Monday - Thursday only.

Valid with coupon only.

Not valid with any other offer.

Expires: 01/15/2020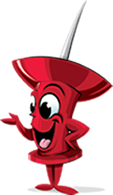 Another great PERK from
PinPoint PERKS
FREE
Waffle Cone

Present this coupon to receive a free waffle cone with a small or large serving.

Valid while supplies last

Valid with coupon only.

Not valid with any other offer.

Expires: 01/15/2020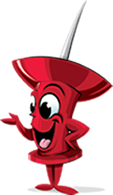 Another great PERK from
PinPoint PERKS
FREE
Cookie Present this coupon to receive
a FREE Cookie with any purchase of $5 or more.

Valid with coupon only.

Not valid with any other offer. Limited to stock on hand.

Expires: 01/15/2020