Interstate All Battery - Louisville Coupons
Welcome to Interstate All Battery in Louisville, KY.

At Interstate All Battery we provide batteries for Auto, Marine, Golf, RV, Communications, Cordless Tools & Equipment, Electronics, Medical Devices, Mobility, Office/Computer Systems & more.

Remember to bring your PinPoint PERKS coupon so you can save off your purchase.

Insterstate All Battery is located 1831 Blakenbaker Pkwy next to Starbucks in Louisville, KY.
More PERKS from Interstate All Battery - Louisville
Another great PERK from
PinPoint PERKS
FREE 4 Pack of AA or AAA batteries

Present this coupon to receive
a FREE 4-Pack of batteries.
No purchase necessary.
Limit one per customer per visit.

Valid at the Blankenbaker Pkwy. location only.

Valid with coupon only.

Not valid with any other offer.

Expires: 11/19/2021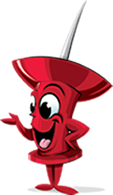 Another great PERK from
PinPoint PERKS
20% OFF
Any In Stock
Retail Product Present this coupon to receive
20% OFF any in stock retail product.
Excludes SLI, Marine and Motorcycle.

Valid at the Blankenbaker Pkwy. location only.

Valid with coupon only.

Not valid with any other offer.

Expires: 11/19/2021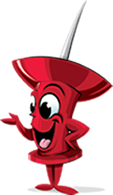 Another great PERK from
PinPoint PERKS
Buy One Get One FREE - Alkaline Battery Packs

Present this coupon to receive
One Free Alkaline Carded Pack with
the purchase of another. (1,2,4 and 8)
AA, AAA, C, D, 9V

Valid at the Blankenbaker Pkwy. location only.

Valid with coupon only.

Not valid with any other offer.

Expires: 11/19/2021